If it's one thing the Miami SEO Bitch understands, it's how to snag a better placement in search engine results. Considering nearly 90 % of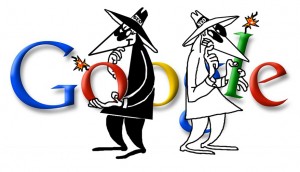 consumers now use the internet as their primary source to locate products and services, undoubtedly, SEO can have a huge impact on the success of your business. But are you among the percentage of businesses that are successfully climbing that Google ladder, or are you grouped with those still making mistakes?
Good organic SEO improves your page ranking, drives traffic and increases awareness of your brand. Without it, you risk getting lost in the murky world of page two of the rankings or worse. The problem is Google is constantly changing the goalposts; its search algorithm was tweaked around 500 times last year alone. Thus the reason Miami SEO stays knee-deep in updated industry trends.
Seismic Changes to SEO
Last year, Google dramatically altered the rules for SEO. In fact, guidelines that were used more than a year ago are not as important now. Changing the way SEO works is nothing new in the fight for first-page dominance, but now the SEO landscape has been altered.
So what were these dramatic changes that impact every online website? Perhaps the most important were the switch to mobile-first indexing. For years, Google has been reminding us to build for mobile users. Searches made from smart devices had overtaken traditional methods years ago. Last year, Google gave more precedence to mobile-first indexing. Everyone's SEO strategy should be focused first on mobile because it's no longer an option to be mobile-friendly.
How Fast Can You Load?
More emphasis has been placed on the speed of websites. It may not seem like a big imposition to you, but Google has always championed the customer experience and website performance will give you a huge SEO boost. Yes, you are being rated on technical performance.
Another important feature Google pushed is voice search, and many experts believe that by 2020, almost 50 % of searches will be performed by voice. We definitely perform searches differently when using our voice. These requests use longer sentences, more natural language patterns, and more longtail keywords. Content should now be optimized for voice searches.
Links Are Still Relevant
You know what's really disturbing? Many people are giving up on backlinking. It's still a huge part of SEO because it's an indication of popularity. Of course, the old days of securing backlinks from anywhere and everywhere is frowned upon, but today's custom is to secure relevant backlinks that support your content. Users are always on the lookout for useful content, and Google watches to see if you are producing well-researched, shareable content and influencing the masses.
Show-and-Tell
Are you taking advantage of video marketing? Visitors are more likely to buy a product or service when they understand a topic through approachable videos and tutorials. Videos don't even have to be the highest quality because they offer you a way to increase your site's conversion rates. Providing a better way to show how your product or service operates provides you with an authoritative voice and builds relationships.
Search Engine Supreme
Many businesses say, what about the other search engines? While Bing is now registering good numbers, thanks to the popularity of Windows 10 devices, and DuckDuckGo has become the search engine for the security conscious, Google's search engine remains firmly number one in the market, and that isn't going to change anytime. If you want to stay ahead of the game, keep your eye on SEO for Google.
But how do you remain one step ahead when Google constantly is changing their SEO algorithm? This is one of the reasons businesses require experts like the Miami SEO bitch to guide their optimization strategy. The best way to get to first place, and then remain on top is to rely on an SEO wizard who knows when these Google updates are implemented and explicitly, how they affect individual pages. SEO tactics you employed two or three years ago might not work in today, and that can have wide-reaching
implications for your business. If you're relying on SEO practitioners you may not reach your goals.
Besides reaching page one, I'm often queried about remaining on the first page of Google. What's the best way to stay number one? Your website and the changes you implement must be analyzed, and that's one of the factors that always ignored. Constantly evaluating your site and ongoing testing is key to learning what works and what needs to be changed. Your audience and your SEO strategy will all change over time and if you are not learning and evolving then your competitors will probably move past you.
The world of SEO is constantly changing — Fast — so you need an expert that covers industry trends and offers the best advice to help you attain the number one spot, and firmly remain there.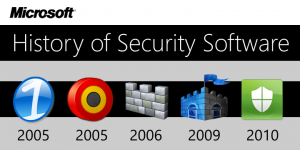 Once upon a time, the anti-virus software was only a dream. And that was until Bill Gates founded Microsoft, which subsequently created the Windows empire that shows no sign of waning to-date. By continuously offering upgrades and improved product versions, the house that Gates built is stronger than ever. In fact, the man has been pronounced as the richest man in the world many times over already.
Thus, it could be said that Windows is co-terminus with the anti-virus software. For without the world's most popular operating system or OS, anti-virus software companies would fail to flourish. Companies like McAfee, Norton, AVG and Kaspersky should be grateful to the founder of Microsoft for all the business they have been generating since the launch of the very first Windows.
As if to say that they do Windows, the ranks of anti-virus makers would grow steadily as the OS grew in popularity and became increasingly sophisticated. So well synced are the rise of Microsoft and anti-virus software providers that these days, it's becoming harder and harder to determine which came first–Windows or the anti-virus software. From the late 20th century and well into the 21st century, the anti-virus software remains poised to make tons and tons of money.
Hence, it's only to be expected that many anti-virus software makers will continue to join the bandwagon effect. According to the 2014 global anti-virus software industry report, Symantec alone earned $3.69 billion in antivirus software sales. That is staggering if you were to consider how much the other anti-virus software companies are making, like AVAST, a Czech Republic app maker. Together, all the anti-virus software makers of the world have weaponized their respective apps to counter the never-ending proliferation of computer viruses of all kinds.
And yet, despite these weapons of mass destruction aimed at both independent and organized anti-virus software resistance, virus creation continues to proliferate much faster than nuclear proliferation itself. North Korea and Iran are the only two present threats to US-led nuclear containment.
Sadly, when it comes to the anti-virus software battle, there are countless faceless enemies holed up in many different places around the world. The first digital virus antedates the Gates company by more than a decade. But the golden age of Boolean virus production traces its beginnings to the Windows founding. And with the increasing sophistication of virus makers, there is no end in sight for the influx of new players into the burgeoning anti-virus software industry.
Another major growth area is smart-phones and tablets, the owners of which are just beginning to wake up to the sad reality of virus proliferation. Many device owners are yet to install an anti-virus software no matter how pronounced the digital infiltration already is.
For non-Windows systems like Unix or Linux, the need for anti-virus software isn't a necessity just yet. For apparently, electronic bug makers are still training their guns on the number one profiteer in the OS market. There are two primary reasons why such is the case.
One is that the two open systems are free, although Apple has changed the rules of the game by basing the iOS on the Unix system of old. The other reason is that both the Unix and Linux file systems are virtually impregnable as far as bugs are concerned–although this is starting to change. Still, most owners of computers running Linux do not consider it a matter of great importance to arm their systems with an anti-virus software.
For example, a popular Linux variant, Ubuntu, remains to be some sort of an unprotected fortress against virus contamination. In fact, it's difficult if not impossible to install an anti-virus software on even the latest version of the open system OS. Still, only time will tell if the status quo is to remain as far as open systems are concerned.
For now, most of the guns of virus proliferators are cocked to target Microsoft PCs. The second biggest target under the current dispensation is smaller devices. If most of these gadgets don't even bother to install a firewall for protection, they can't be expected to be bullish about an anti-virus software. Maybe it will take a virus world war of sorts before smart-phone users realize just how important the anti-virus software is and by then, it will be too late.
SEO today is much different than it was many years ago. It wasn't long ago that you could simply fire links at a website with a ton of exact match anchor text and just rank without a problem. Now, it's a much different game. Not only can you not just fire a ton of links at a website with a bunch of exact match anchor text, but you have to be careful of the link quality that you are using.
Also, rankings for websites are taking much longer than they used to. For many of the more competitive terms it can now take years to rank for something. There are certain longer tail terms that can be ranked within a month or two still, but you just cant get next day rankings like before.
We are going to continue this post soon, but we wanted to give you a little start with a post on how SEO is today.
The Internet has become one of the most used sources of any kind of information for many people all over the world. People prefer performing a quick search online for any information they desire, rather than perusing through the different pages of newspapers and directories. If you're an online company, you must have heard of the profit and significance of having a strong online presence. On the contrary, with the increasingly huge competition existing online, it is becoming much difficult for organizations to survive in this industry too.
Apparently, the Internet can be utilized as a strong internet marketing technique in a variety of ways so as to promote online companies and reach the targeted audience around the universe. There're various types of online marketing strategies being used by online businesses and most of them are extremely effective and simple to implement. The following include some of the most highly effective as well as most well common internet marketing strategies:
Search Engine Optimization or SEO
SEO has turned out to be a vital part of ecommerce. Without the proper use of search engine strategies and techniques, a website or a business might not be in a good position of acquiring high ranking on major search engines, especially Google. Because of the continuous alteration of these techniques within the last decade, many online search engines and directories have made multiple alterations in their search engine's algorithms so as to offer good results to visitors, seeking for useful data for their questions or queries.
The main aim of SEO marketing techniques is to put several highly targeted keywords in certain areas of several pages of websites. Its main aim is to provide useful and relevant information to the company's target market and at the same time improving the general rank of your site on major search engines. There is a company Delaware SEO – Canvasback Media that does a great job with their work, they are a Delaware SEO company on Facebook.
Social Media Services
Employment of certain social media services has been considered to be among the most essential and result oriented internet marketing techniques for online companies. These media services give very quick outcomes and have a profound positive effect on a company's overall functioning.
Basically, social media services means promoting a website or company on several networking platforms as well as most popular media sites such as Blogger, Facebook, LinkedIn, Twitter to mention but a few. Promoting sites of companies via social media channel pricing guarantees increased traffic; hence resulting in huge profit amounts.
The good thing concerning social media services is that it doesn't need you to invest heavily; this is because creating online business profiles on social media channels is actually free of charge. Having your company on these networking websites is a simple and effective way of communicating and sharing your products or services with your targeted audience.
Google AdSense Marketing
Google AdSense marketing strategies has really grown rapidly within the last few years. This advertising strategy enables websites of different sizes to get money through relevant and useful advertising. In addition, Google AdSense is actually an easy marketing technique that enables advertisers to get money through ads whenever they are clicked by a user on the website. Every site has ads which are associated to its information. Therefore, this makes the advertiser to have a huge customer base. It's a simple and fast way to advertise your products and services on the Web and attract a wide audience.
E-mail Marketing
Email marketing is become one of the most effective techniques to strengthening the relationships with clients. In order to begin the journey, your clients should sign-up for newsletters in order to be reminded repeatedly about new launches, products and other relevant deals being availed by the company on a daily basis. Email marketing strategy encourages good customer loyalty as well as offer amazing advantages to clients if they decide to become a member.
Other than these, there are very many different internet marketing strategies you can think of as well. They have been designed effectively to attract visitors, increase rankings in different search engines, and also brand building. There's some amazing strategies that you can choose to market your company on the Web.
Depending on the type of your company, you would require to select certain types of online marketing strategies methods and techniques so as to obtain the best possible outcomes. Regardless of the tool you choose, always you can hire reliable and dependable professional services around the Internet in order to promote and implement effective marketing strategies to your business.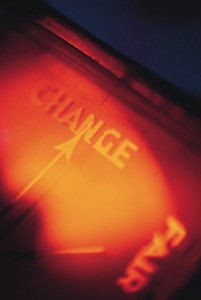 We love the name Road Coders, and intend to keep it even though we have been informed that we needed to create some important updates and changes to the storefront. Well, one thing we know about store renovations is that it is a LOT easier to renovate on line stores than bricks and mortar! And far less expensive, too! Nonetheless, changes still take time and money, and we're working as fast as our little hands can type in order to get the changes underway, and to make our stopover better than ever for you while you're out there navigating the online roads! We can't wait to open the doors again, and will do it as soon as we can!